"Professionalism, experience, quality and reliability."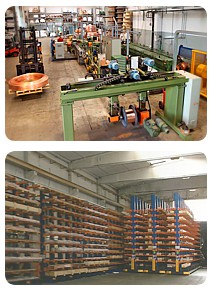 Metal Invest group has been operating for over 50 years in Italy, since 1960, and worldwide in non ferrous raw-materials and semis market.
Its experience started at the beginning by the collection and selling of scraps, later extended its activity to the trading of the whole Lme non ferrous commodities serving with particular attention some specifics metallurgical sectors as galvanoplastic industry, foundry and and the precious metals recycling.
Metal Invest has always been dedicated to the constant renewal and quality improvement, close to the market requirements, and has undertaken in the last decade a challenge realizing a new and dynamic manufacturing reality for the production of copper and aluminium conductors for the electromechanical industry, combining also laterally the distribution of all the products used for the same application providing the customer with a 360 degrees service.